Discover How You Can Take Care of Your Child's Teeth When You're Not Around
Many parents have found themselves in a late night rut after realizing they still need to pack lunch for their children to take to school the next day. In the interest of time, convenient options are usually the solution here as these items are easy to pack and often readily available for moments like this at home. An example of a last-minute lunch might include a sugary pudding, processed fruit snacks and a pre-made peanut butter and jelly sandwich.
While the lunch outlined above satisfy their needs, but from the immediate sugar rush to the afternoon crash, what is convenient may not always be the best option. For parents deciding what their kids should have for lunch, advanced preparation is key. After all – a child's overall health and teeth depend on it.
The Link Between Nutrition & Teeth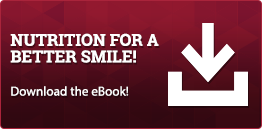 We already know that too much sugar of any kind can cause decay but did you know that carbohydrates such as cookies, cakes, starches, pretzel, chips tend to stick to your child's teeth, giving a greater risk for decay/cavities?
Here is a quick breakdown of foods that are good for your child's teeth and why.
Veggies & Fruits
These serve as a great snack instead of the typical carb-heavy options. Fruits and veggies that contain a lot of water like pears, melon, celery and cucumber are the best for children to help keep their mouth free of decay-causing sugars. Be wary of dried fruits like raisins as they are typically sugary and can be artificially-sweetened.
Dairy
Aged cheeses such as cheddar, monterey jack and swiss help trigger the flow of saliva which will aide in washing away food particles from the teeth. Yogurts and milk are high in vitamin D, calcium and phosphate – raising pH levels and reducing the risk of tooth decay.
Sunflower Seeds, Pumpkin Seeds & Nuts
These seeds and nuts contain natural fats that actually coat the teeth and help shield against bacteria. Your child's teeth may be strengthened by the oils in the seeds, making teeth more resistant to cavities.
Fun Lunch Ideas Your Kids Will Love
Bento Boxes
Bento boxes are an ideal choice for parents packing a child's lunch because the box can be loaded up with a ton yummy and healthy foods without much prep at all. The idea of the bento box is to steer away from the typical sandwich and apple and include all the colors of the rainbow in their lunch. Box-filling options to consider include:
Hard-Boiled Eggs

Fresh fruit

Yogurt

Cheese

Deli Meat

Bell Peppers

Diced Chicken
Fun Sandwiches
Take a whole wheat hot dog bun or roll, and create a healthy custom-made sandwich for your child. Include healthy fillings like lean lunch meats like turkey, leafy greens, sliced veggies and cheese (as noted above), and send it along with a side of whole grain crackers for added crunch.
Surprise Lunch
Parents can wrap up and disguise some of their child's healthy favorites, making what's for lunch a surprise treat. By individually wrapping a child's favorite sandwich, nutrition bar, fruit or other healthy picks, the act of unwrapping the food at lunchtime will create an exciting moment, adding intrigue and interest to healthy foods. Consider using holiday-themed or birthday wrapping paper for special occasions!
If you are a parent and seeking dental care for your child, including a simple check-up to ensure that your efforts to provide teeth-friendly foods are paying off, call Penn Dental Medicine today. You can schedule your child for their exam and cleaning appointment today. Feel free to request an appointment online or give us a call at 215-898-8965.