We Offer High-Quality Dental Care at Reduced Cost to Patients
At Penn Dental Medicine, patients receive dental treatment from student dentists at the final stages of their training. We recently welcomed our student dentists back to the clinic and had the chance to talk with two of them about their experience. Below, you can read the details of our conversation about what brought them to the Pennsylvania School of Dental Medicine and why their patients love being treated here! 
1.

  

Can you tell me a little bit about your background?
Irada: I was born and raised as Uyghur, a Turkic ethnic minority in northwest China. After graduating from high school, I left home and came to the U.S. by myself to pursue a higher education. I learned English while in Washington D.C. and studied microbiology and cell science at the University of Florida (UF) before coming to Penn.
Vidisha: I was born in Munger, Bihar, India and moved to the U.S. when I was just 2 years old. My family moved around a great deal when I was young, finally settling in Pittsburgh, PA. I grew up taking piano lessons and learning Bharatanatyam, a form of Indian classical dance. I attended college at the University of Pittsburgh and earned a B.S. in microbiology before enrolling at the University of Pennsylvania School of Dental Medicine. 
2.

  

What inspired you to study dentistry?
Irada: While I was a student at the University of Florida (UF), I became a patient at the university's dental school. It turned out that I had dental caries in all my posterior teeth. While I was receiving extensive dental treatments, I was introduced to floss and given an oral health education for the first time in my life. My student dentist, Magda, explained all the steps of treatment during my visits. Finally, I was able to enjoy stable oral health and smile with confidence! This experience inspired me to explore the field, which I fell in love with as I shadowed other dentists and volunteered. 
Vidisha: I always wanted to pursue a career in health services but I also enjoyed art and working with my hands. Dentistry combines these two passions. In high school, I attended the program at Pitt Dental and had the chance to shadow my pediatric dentist. Then during college, I worked at the UPMC Children's Hospital of Pittsburgh dental clinic for two years, which helped me to realize how much I enjoy hospital pediatric dentistry. 
3.

  

Why did you choose UPSDM?
Irada: I applied to Penn Dental Medicine because it's one of the top dental schools worldwide. However, I didn't quite understand why until I came for an interview. Everyone, from the admissions faculty to the staff, was responsive and professional. My interview process felt personal because they showed genuine interest in me and my story. It gave me the impression that the administration cares about students' wellness as much as their success. All the students I interacted with during the interview seemed very happy to be here. I couldn't stop imagining being a student after my interview.
Vidisha: I was accepted into multiple dental schools and ended up choosing Penn because it seemed like a genuine fit. My interview experience was wonderful; I felt a connection with all the faculty members and students I met that day. In addition, I was impressed by Penn's cutting-edge technology and approaches. The faculty are willing to adapt their practices in accordance with new research. I felt that a dental education at Penn offered the best preparation for residency and a career, while also allowing me to build a lifelong community of friends and colleagues.
4.  What has been your favorite part of your experience at Penn so far?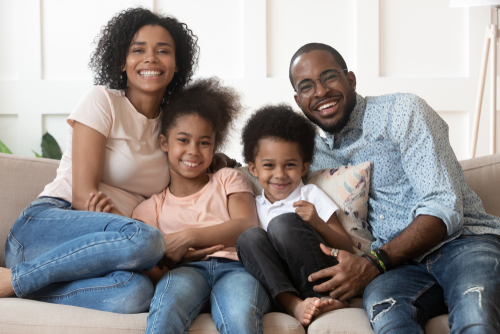 Irada It's difficult to decide between Penn's diversity and outreach opportunities, so I'll mention both:
Diversity 




While at Penn, I have met people from all over the world who have the most interesting stories I've ever heard. Everyone can teach you something, no matter where they are in their professional careers. 

Outreach 




Our community health department provides us with many unique opportunities to serve. If you want to get out and do something in the community, there is always a need to be met. The department is also welcoming to new ideas when

student dentists

want to start projects. 
Vidisha: I love the relationships I have been able to build with both students and faculty members. I've made some of the closest friendships of my life at Penn and I can see myself staying in touch with the faculty for the rest of my career! 
5.

  

What have you enjoyed about working in the clinic?
Irada: I love meeting and serving patients. Being able to relieve pain and help people smile initially drew me to this profession. I'm happy when I can make the kind of positive impact on someone's life the way Magda did on mine. It's also comforting to know that the faculty is always there to guide and teach us. They come from diverse backgrounds: some are more academically oriented while others continue to practice full time. We learn the fundamentals here but we never miss out on the newest techniques and materials in the field.
Vidisha: I enjoy working with faculty members on complex cases and treatment plans. The program at Penn has equipped us to have nuanced discussions about treatment options with the faculty. 
6.

  

What is something fun about you that your patients might not know?
Irada: I speak 5 languages!
Vidisha: I studied abroad in Ecuador, living in the Amazon rainforest for several months. It was quite the adventure and I learned so much about their food and culture. I hope to go back someday! 
7.

  

What are the benefits for patients seeking care at PDM?
Irada: Patients often remark on the value of having multiple pairs of eyes to ensure a high quality of care. Because we are in an educational institution, every step of a procedure must be checked by a licensed faculty member. It might take a bit longer than it would in a private practice, but patients enjoy the assurance of a high standard. A faculty member is always present when we review treatment options with a patient.
Patients also prefer PDM for financial reasons. We accept most dental insurance plans and use a sliding fee scale for Medicaid patients and veterans. Even self-paying patients find that our prices are significantly lower than those of private practices. Our financial assistant programs and interest-free payment plans make it possible for patients to receive the dental care they need. 
Last but not least, Penn Dental Medicine stays up-to-date on dental technologies and developments in the field. We utilize microscopes, Computer-Aided Manufacturing and Design (CAM/CAD), intraoral scanners, and other cutting-edge instruments as part of our clinical education. It's refreshing to watch the field evolve as we combine new technologies with traditional techniques and concepts.
Vidisha: Patients are truly receiving some of the best dental care in the area. We do everything that we can to offer multiple treatment options that will meet the needs of the patient, including different options for payment to make treatment affordable. Our faculty are experienced and knowledgeable. My patients have often expressed how much they appreciate having the insight of multiple faculty members on their case. They also enjoy the convenience of accessing all the dental specialties in one building so that they don't have to be referred to other dentists.
Get Treated by our
Student Dentists
!
Are you looking for affordable dental treatment in the Philadelphia area? We hope that you will come visit us at Penn Dental Medicine, where you'll enjoy the benefits of affordability, convenience, quality, and cutting-edge care. The work of our student dentists is overseen by experienced faculty members and supported by access to the latest dental technologies. You will not find a higher standard of quality than at our dental school teaching practice. To schedule your first appointment with one of our student dentists, we invite you to call 215-898-8965! 
You can also learn more about how to become a patient by clicking here.