When patients need specialized, time-consuming, technically challenging care that pushes the limits of what your general practice can provide, you can still help deliver positive, high quality results for them.
Penn Dental Medicine lets you know how in our free eBook, Call In The Dental Quarterbacks: How Partnering With Prosthodontists Scores Your Patients And Your Practice A Win (PDF).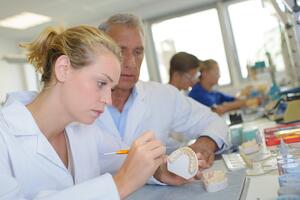 In this quick read, you'll discover how partnering with prosthodontists:
Expands your effective reach
Improves your efficiency
Saves your practice money
Reinforces you as your patients' first choice for general dental care
Find out who these "quarterbacks of dentistry" are and how they can add value to your practice by filling out this form to claim your complimentary copy of our eBook today.