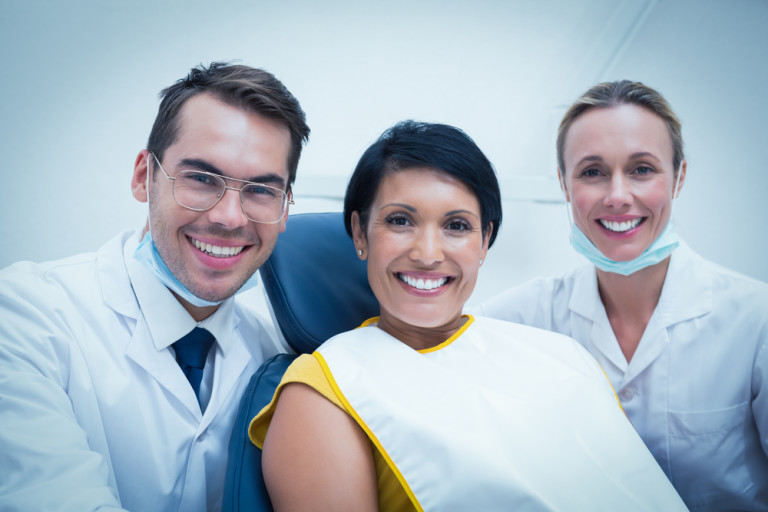 Today, more and more people are looking for alternative options for free or low cost dental care. According to the National Association of Dental Plans, 36% of Americans have no basic dental insurance. That's an estimated 108-114 million Americans with no basic coverage! It's not an exaggeration to say that access to low cost dental care is a pressing need for millions of people in the United States.
Part of the reason for this is that the Affordable Care Act does not include a required benefit for dental care if you are an adult. It should be noted, however, that children do have dental coverage on all ACA plans. The need for Americans to visit the dentist hasn't diminished. These statistics show the most common reasons why people go to the dentist — cavities:
91% of American adults between 20 and 64 had dental caries in 2011-2012, according to a study by the Centers for Disease Control.
By the time a U.S. adult hits 65, that number goes up to 96%, according to that same study.
Much of this is related to access to dental care. People without dental insurance are more likely to have tooth decay and go without fillings.
An average of 37,000 people per year are diagnosed with oral cancer, 8,000 of which die from it. Oral cancer is most treatable if discovered in the early stages. Regular cancer screenings, available from your dentist, are the only way you'll detect the cancer before it's too late.
Gum disease occurs when tartar builds up in the teeth and gums, infecting the gum tissue and causing swelling, bleeding, and pain. A study by the CDC found that 47.2% of Americans have mild to severe gum disease. Gum disease eventually causes tooth loss as the gums become infected and recede. It's more affordable to get treated for gum disease than to pay for tooth removal and replacement.
It's clear from the these examples that our need to see a dentist is greater than ever. Many people are unable to afford dental care because it's either too expensive or not covered by their insurance plans. Penn Dental Medicine is proud to offer low cost dental services as part of our mission as a dental school. This has made it possible for many people to access high quality dental care when they otherwise wouldn't have the resources to do so.
Penn Dental Medicine also accepts most insurances and all Medicaid plans offered to residents of Southeastern Pennsylvania. You can also consider financing options through Care Credit, a third-party provider.
Call Penn Dental Medicine today at 215-898-8965 to learn more about low cost dental care near you if you're in the Greater Philadelphia area or New Jersey. We look forward to scheduling your first visit with us!