Give your child the advantage of healthy teeth.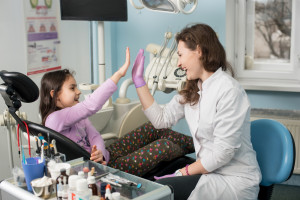 Tooth decay is the most common chronic disease among American children. The Centers for Disease Control and Prevention (CDC) reports that 20% of children between the ages of 5 and 11 have at least one untreated cavity.
If you're a parent or grandparent wondering how to prevent this disease in your own child or grandchild, then you've come to the right place. Here, we discuss when to make your child's first dentist appointment, what you can expect, and why dental pediatrics is so important for your child's healthy development.