When you look at the pictures of smiling celebrities in the news or on magazine covers, it's easy to think that a beautiful smile costs millions. While there are some excellent—and expensive—cosmetic dentists in Hollywood, you don't need to pay Hollywood prices to have a beautiful smile. What really makes your smile shine is you, and it's not necessary to break the bank to enhance your teeth.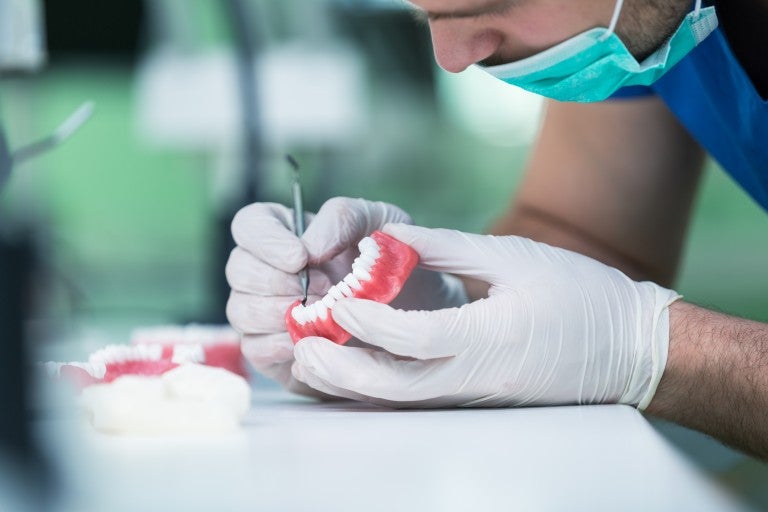 In fact, when you receive care at Penn Dental Medicine, you're likely to be surprised by the affordability of high-quality dental care. Prosthodontic options like dental bridges cost less than you might expect. Penn Dental Medicine providers can restore or replace missing or damaged teeth, improving both your smile and overall dental health— even when you're on a budget.
We're honored to provide comprehensive, restorative dental care to patients of all ages from the Philadelphia area, and we are especially proud of our accessible cosmetic dentistry options. Don't be intimidated by dentures or dental bridge costs. Penn Dental Medicine will work with you to find a solution for your dental care needs.