This is when teeth are growing in, changing position, and solidifying into the positions they will be in for your child's adult life.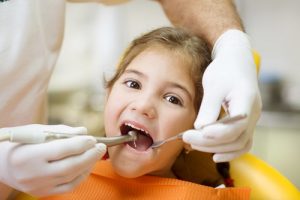 That means that good dental care early in life is crucial for your child's dental health. Any problems that they might develop early in life can be spotted, and steps can be taken to nip them in the bud. It is essential that your child see a dentist regularly–but where should you take them?
Penn Dental Medicine pediatric dentistry can provide fantastic quality dental care for your child. With the Penn Dental Medicine advantage, your child will receive top-notch care aimed at their dental future, great dental advice and instruction, and will be taken care of in a safe and calm environment.
Read about everything that Penn Dental Medicine pediatrics can do for your child in this short flyer about the Penn Dental Medicine Pediatric Advantage. Inside this short, 5-minute read, you will learn about what sets PDM apart from other pediatric dentists as pertains to:
Making your child feel safe and calm at the dentist
Developing a long-term plan for your child's dental health
Educating your child in proper dental care and long-term dental hygiene
If you are want to find the best dental care for your child, download this flyer today, and find out what sets Penn Dental Medicine apart.
Find out more about the pediatric dentistry services that Penn Dental Medicine offers, or contact us at 215-898-8965.