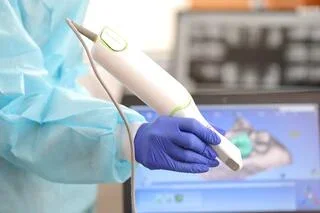 But at Penn Dental Medicine, we want all of our patients to feel comfortable and knowledgeable about the treatment they'll receive.
That's why we've created this eBook, "Prosthodontics: A Comprehensive Guide". Inside this thorough 20-minute read, you will discover:
What a prosthodontist is and who can become a prosthodontist
A list of common procedures a prosthodontist performs and each step of the process
Common conditions people visit a prosthodontist for and what treatment entails
How YOU can benefit from the services of a prosthodontist
Everything else you need to know to get started!
Download this eBook to discover what a prosthodontist can do for you by filling out this form.