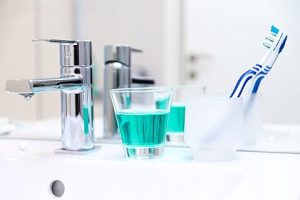 We strive to help you make informed decisions a gum care. When bacteria and infection spread from the surface of the tooth to the gums, periodontal disease may develop.
If this occurs, then it is prudent to seek a diagnosis and treatment from our dental team at Penn Dental Medicine. Our student clinic provides comprehensive dental services that ensure you receive patient-centered care that is also responsive to your preferences, needs, and values.
Fill out the form on the right to receive our flyer entitled "Periodontal Basics: Treatments for Periodontal Disease (PDF)" to read at your convenience. Inside you'll find:
Evaluation tools for periodontal diagnosis
Reasons why an evaluation may be necessary
The scope of periodontal treatments that may be available to you
Your oral health matters to us. Let us help you seek the right course of treatment today. Call us at 215-898-8965 to see how we can accommodate your periodontal needs and goals.